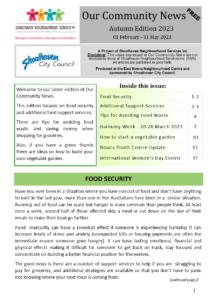 Our Community News
This edition focuses on food security and additional food support services.
There are tips for avoiding food waste and saving money when shopping for groceries.
Also, if you have a green thumb there are ideas on how to build your own vegetable garden. Proudly sponsored by Shoalhaven City Council.
Read More »